Solar Energy for Business & Government
GoSolar helps businesses and government organizations to make the switch to clean, renewable solar energy. By generating your own electricity and taking advantage of open roof-space or land, you can:
☼ Significantly reduce operating expenses
☼ Lock-in and bring predictability to your energy costs for years to come
☼ Reduce your carbon footprint
☼ Eliminate productivity losses due to blackouts

From the Top to the Bottom Line, Solar Energy Makes Good Business Sense
Going solar not only reduces costs and improves the bottom line of your business, it can also improve the top line by enhancing your customers' and employees' experience and demonstrating that you care about the environment and the future of our planet.
Here are just a few examples:
☼ A California government agency will save over $1.7 million in electricity costs over the next 20 years
☼ A Los Angeles County school district is saving over $320,000 each year
☼ An auto dealership installed a 617 kW solar energy system that not only reduces their operating costs, but also
☼ improves the buying experience for customers by keeping the cars in the shade
☼ An agricultural company reduced their electricity bill by 93% and is saving on average over $10,000 every month.
An Investment in Solar Energy is Often More Profitable Than Other Investments
The Internal Rate of Return or IRR for an average solar energy system varies based on a number of factors, including location, size, electricity usage, electricity rate from the utility company, annual rate increases, etc. In many instances though an investment in a solar energy system is more beneficial than other investments:
| | |
| --- | --- |
| Annual Electricity Rate Increase* | IRR from Solar Energy System |
| 3% | 18.2% |
| 5% | 20.1% |
| 7% | 22.0% |
*) Average retail electricity rates have increased 5.15% per year from 1980 to 2013
In addition, cost savings in general are not taxable, including savings from solar energy. This means that a comparable investment that increases revenues and hence the profit margin by the same amount would before taxes have to have a 33% higher IRR.
Go Solar!

How could your organization benefit from solar energy? Contact us or schedule a free energy consultation to find out.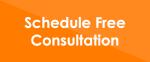 Schedule a Free Energy Consultation