Solar Energy For Your Home
Sunlight is clean, unlimited and free. Solar panels convert sunlight into the same electric energy you are currently getting from your utility company. With a solar energy system from GoSolar you can generate your own electricity for your home and greatly reduce or completely eliminate the need for electric power from the utility company. This will immediately reduce your electric utility bill by 80% or more. Over the life of the system you can save well over $100,000 and you will also see an immediate increase in the value of your home (study by Lawrence Berkeley National Laboratory).
Start Saving Today – 5 Easy Steps
1. Schedule a Free Energy Consultation
One of our experienced solar energy advisors will show you different options on how you can reduce your electric utility bill, including generating your own electric energy with one of our solar energy systems and using latest technology to reduce your electricity consumption. We'll explain everything in detail and show you exactly how much you will save. Just give us a call at (949) 412-2300 or fill out the online form. That's really all you have to do. We'll take the rest from there.
2. Design Your Solar Energy System
We design a custom solar energy system for your home and share ways to save additional electricity. We recommend the best equipment, show you how it will look and take care of all the required permits and inspections. You can just sit back and relax.
3. Install Your Solar Energy System
Our experienced installers will put the solar panels on your roof and make everything work. All our installers are specially trained solar energy professionals and are properly licensed, bonded and insured for your peace of mind. 
4. Turn On Your Solar Energy System and Start Saving
All that's left to do now is for you to turn on the switch and watch your savings grow. You are generating your own electricity and may even see your meter spin backwards and get credit from your utility company when your solar energy system produces more electric energy than you are using. 
5. We Make Sure You Get all Rebates and Tax Credits
Finally, we'll even help you to get the maximum rebates and tax credits so that you get the most out of your new solar energy system. 
GoSolar: We make going solar easy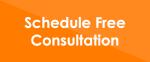 See How Much You Can Save
Please give us some information about your current electricity costs. You will find this information on your latest bill from your electric utility company. Enter either the estimated electricity cost for the last 12 months or enter your last monthly electricity bill below at the respective month.